April 29, 2021
Nieuw: A box especially for the moms!
It's about time we put those mothers in the spotlight!

This box is completely composed to relieve the mothers completely, to let her enjoy all the traditional products and to create a wonderful moment together!

The dishes are suitable for both young and old, so you and everyone else (and not just mothers) can enjoy carefree!
The box contains:
- Luxury cold cuts
- French toast made from sugar bread
- Butter croissant
- Sweet puff pastry bread
- Assortment of beautiful cheeses
- Smoked salmon on brioche
- Granola with strawberries
- Orange juice
- Pineapple and coconut smoothie
All this for € 34.95 per person (can be ordered from 2 persons).

To be ordered separately:
- Clos Amador Cava Reserva (0.75cl) for € 24.95
- Champagne Pierre Legras Blanc de Blanc Grand Cru (0.75cl) for € 59.95
- Assortment of luxury chocolates (9 pieces) for € 9.95
The box can be delivered at home in and around the municipality of Eindhoven for 5 euros on Saturday the 8th of May.
The boxes can also be picked up at the NH Collection Eindhoven Center on May the 8th.
Order your box and any extras before the 6th of May by emailing i
nfo@vane-eindhoven.nl.
This box can of course also be ordered in combination with an overnight stay at the NH Collection Eindhoven Center.
For all information regarding room rates and packages, we ask you to mail to info@vane-eindhoven.nl.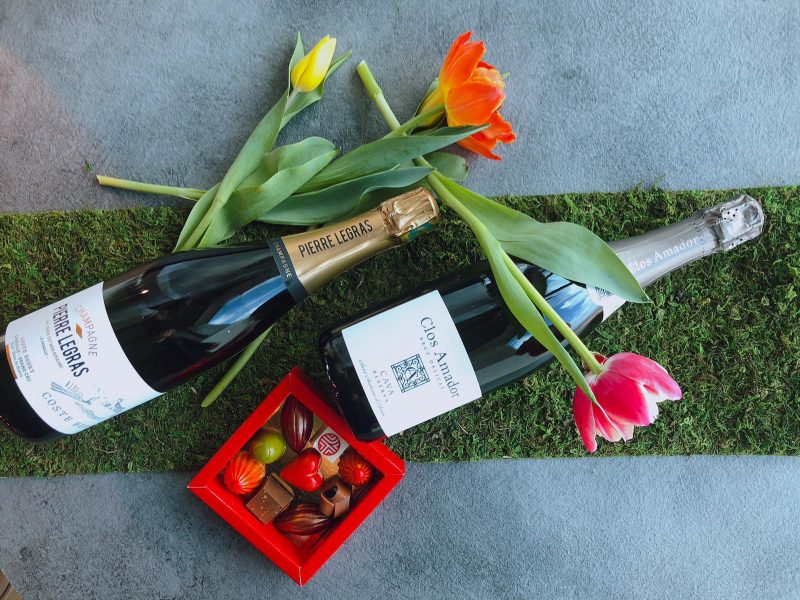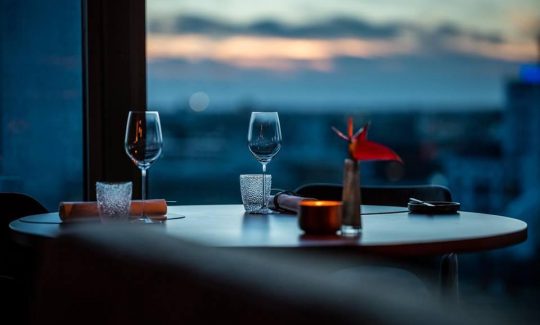 July 16, 2021
TEAM Restaurant VANE on holidays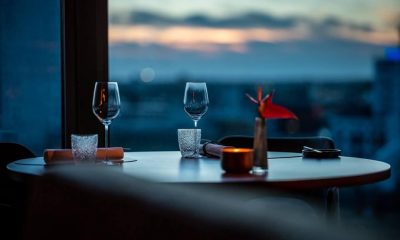 The team of restaurant VANE will be on holidays from the 18th of July till the 11th of August. We are looking forward...
Read more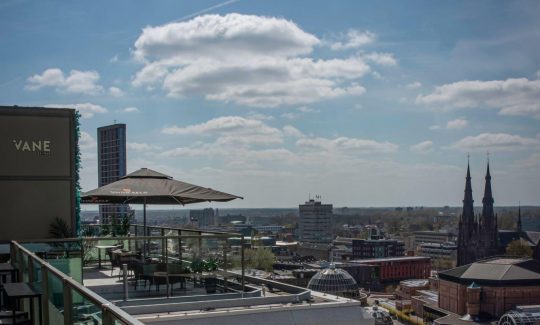 April 26, 2021
The terrace of VANE Skybar is re-opening!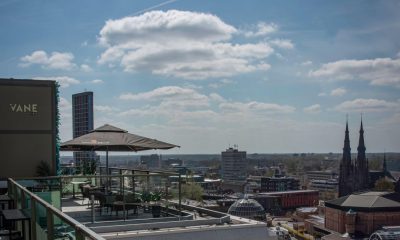 After a long time of uncertainty and the closing of our restaurant and skybar, we can reopen our VANE Skybar terrace from...
Read more